PRODUCT
Grinding wheel dicing machine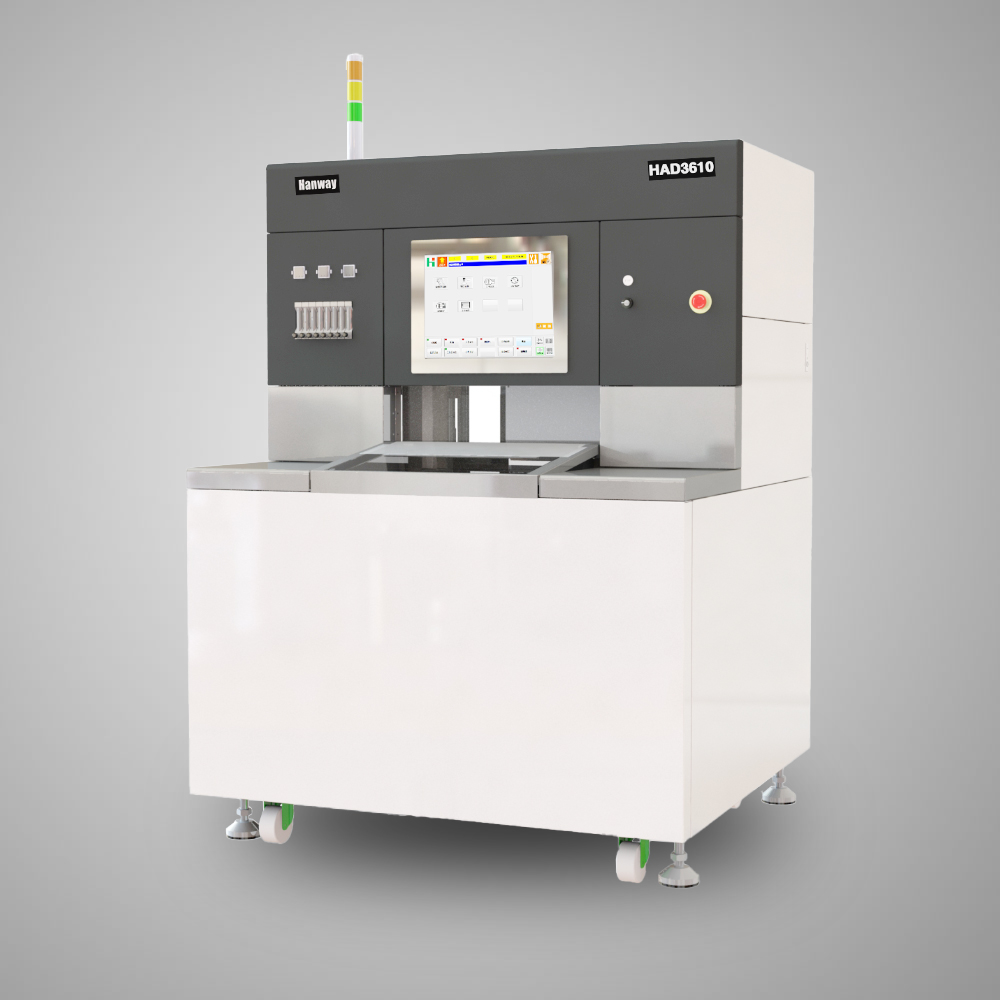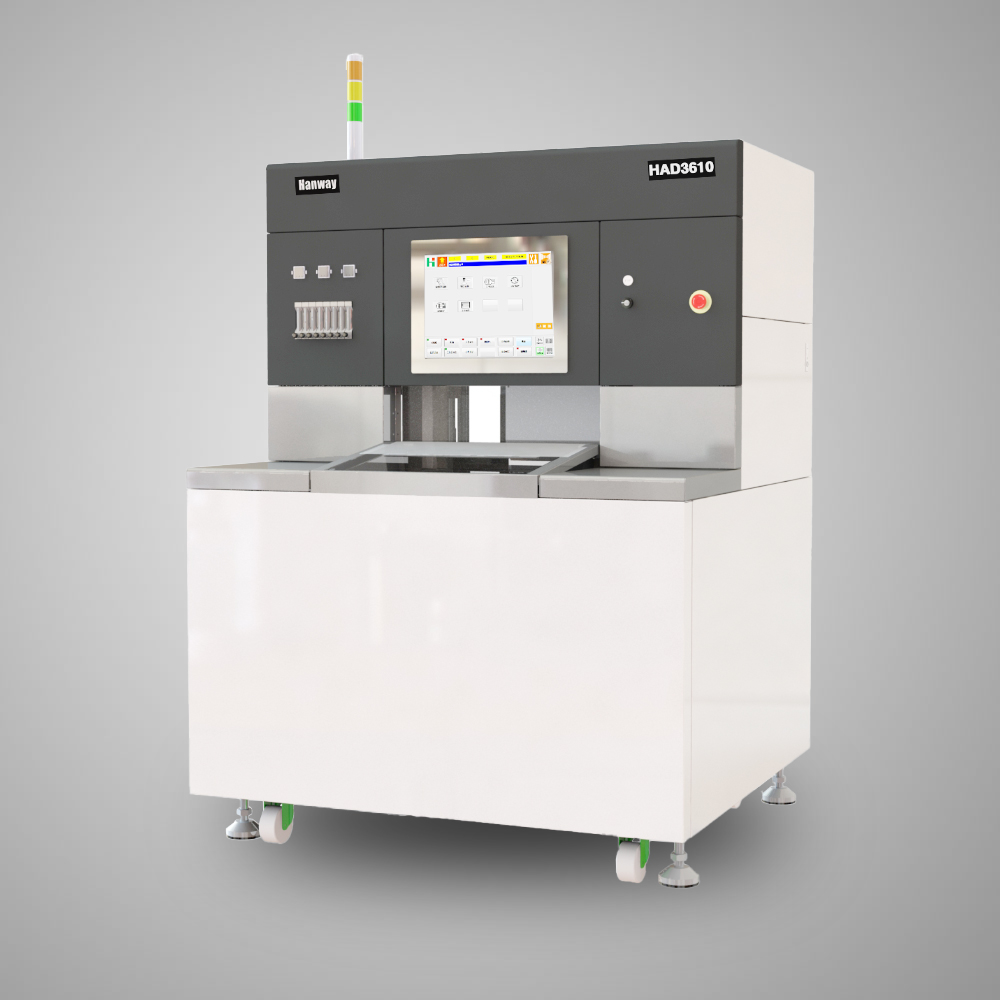 HAD3610 Dicing Saw Machine
Main functional configuration:
1.Two standard 2.4KW imported high-power air spindle
2.Noncontact altimeter (NCS);
3.Selection of blade breakage detection (BBD);
4.The direct drive DD motor is adopted in the theta axis, which has high precision and fast speed.
5.It has high speed image recognition function, multiple alignment mode, fast search for cutting path of machined objects, saving time and improving efficiency.
Application:
12 inch IC、PCB Ceramics, glass, lithium niobate, alumina, quartz Precision cutting of such materials; widely used. IC integrated circuit (8-12 inch)、LED Encapsulation, QFN、 DFN、BGA Optical opto electronic, communication And other industries
Detail: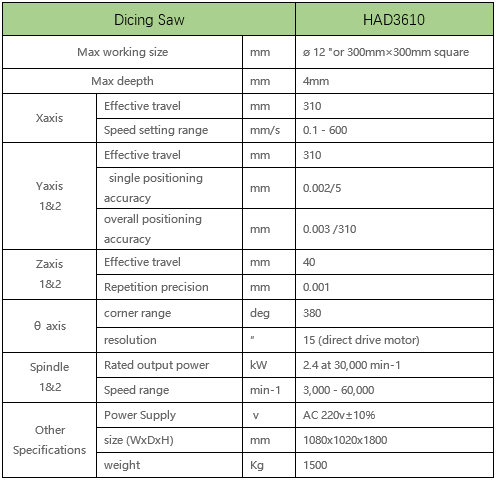 Conditions of use:
1. please set the machine in a 20~25 C environment (the range of fluctuation is within + 1 c); the indoor humidity is less than 80%, and there is no condensation.
2. please use the air pressure dew point below -15 C, the residual oil is 0.1ppm, the filtration degree is above 0.01um/99.5, clean compressed air.
3. please control the water temperature of the cutting water at room temperature of +2 C (within the range of + 1 c), and the water temperature of the cooling water is the same as that of the room temperature (the fluctuation range is controlled at + 1 degrees Celsius).
4. please avoid the gravity impact of the equipment and any vibration threat from the outside world. In addition, please do not install the equipment near the blower, the vent, the high temperature device and the oil producing device.
5. please install the equipment in a waterproof floor and a place with drainage treatment.
6. please do the operation in strict accordance with the instructions of the company's products.