Precision dicing machine manufacturers break the foreign monopoly of semiconductor wafer dicing equipment
HanwayTechnology 
Time:2022-06-01
At present, with the vigorous intervention of policies and over-the-counter funds, the domestic semiconductor industry has also ushered in qualitative changes. While accelerating the substitution of imported products, relevant manufacturers are also concentrating manpower and material resources to carry out technical research. In the case of improving product quality, they are also constantly strengthening technological innovation to implement details and keep improving to meet the needs of customers and the market.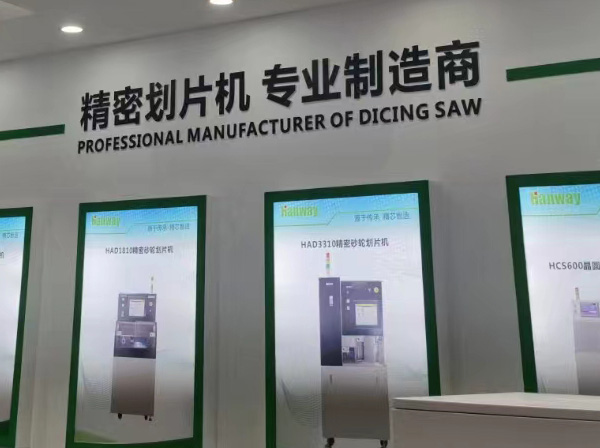 As a key industrial link in the upstream of semiconductor equipment, its core technology has always been dominated by foreign companies. With the transfer of semiconductor manufacturing capacity to China, the process of domestic substitution of semiconductor equipment is expected to accelerate. On the one hand, foreign equipment has inherent disadvantages in terms of service and price; on the other hand, the recent technological blockade by developed countries against China has also put forward higher requirements for domestic substitution of core technologies.
The same is true for the field of dicing equipment where Hanwei, a precision dicing machine manufacturer, is located, breaking the foreign monopoly of semiconductor wafer dicing equipment. Semiconductor-level precision dicing equipment is the key equipment in the field of semiconductor packaging. Disco and TSK in Japan have a market share of up to 90%. At the same time, the technical threshold of the dicing machine is very high, and the larger the size of the equipment, the more difficult it is to make. For example, a 12-inch dicing machine requires that the deviation of the full stroke of the cutter head on the wafer does not exceed 2um. In order to achieve this precision, it is necessary to delve into every detail of the product, and even the temperature and humidity of the assembly workshop must be precisely controlled.
On the basis of decades of technical accumulation, Hanwei Technology focuses on the field of precision grinding of semiconductor materials, and produces HAD1600 series, HAD2600 series, HAD1800 series, HAD3310 series of precision grinding wheel dicing machines. Suitable for precision cutting of silicon, ceramics, PCB boards, EMC, quartz, glass, gallium arsenide, lithium niobate and other materials, widely used in IC integrated circuits, discrete devices, LED packaging, optical communication devices, NTC, MEMS, photovoltaics , medical equipment, scintillation crystal and other industries.